Best IAS Coaching in Bangalore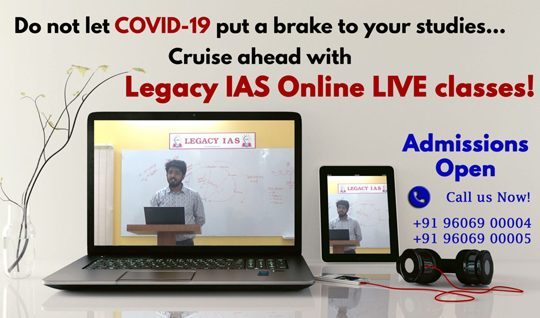 An Online Mission by Legacy IAS
This is an Online Coaching Program for UPSC that runs on mission mode at par with our Foundation Course. Students can switch over to the classroom course at any point in time.
The program entails Live online IAS classes with an assured two-way communication. We operate on the belief that a tutoring session devoid of interaction (especially doubt clearance) between the teacher and a student can never guarantee efficient learning. Therefore, as one of the Best IAS Coaching in Bangalore, we have come up with a 'virtual' solution, which by every measure matches a physical classroom.
Legacy IAS Academy – One of India's Top 10 Best IAS Academies in Bangalore for UPSC Exam Preparation
Legacy IAS, A word of trust if one were to choose the best IAS academy in Bangalore. We are the pioneer IAS coaching institute located in Jayanagar, Bangalore. Our unique pattern of extracting current affairs, small batches, and detail-oriented approach makes us stand unique in comparison to any other UPSC coaching in Bangalore, Karnataka.
Our two mentors are retired from Indian Revenue Services, and their professional expertise and personal experience in service have made Legacy IAS one of the best choices for IAS Preparation in Bangalore. We respect and value the students coming from all parts of India to our acclaimed center for IAS/IPS coaching. Our mentors' involvement with all the students on a frequent basis doesn't let the aspirants lose their motivation as they embark on this journey for the prestigious and toughest exam in India.
Our mentors' unique ability to simulate exam situations in our IAS coaching center helps the students to prepare for the UPSC exam with relative ease and enthusiasm.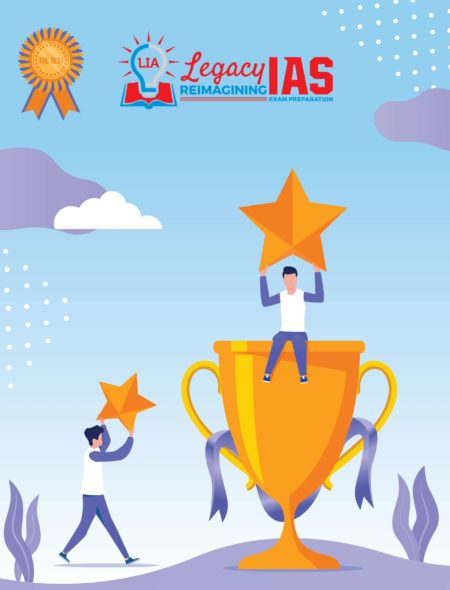 COURSES FOR UPSC CIVIL SERVICES EXAMINATION / IAS EXAM
Dreaming to be an IAS Officer? Join India's most trusted Coaching Centre for UPSC, IAS Examination preparation in Bangalore. WE, The Best Coaching for IAS in Bangalore, offer the best course with complete preparation for IAS Prelims, Mains and Interview Guidance Program. Choose the best course according to your choice to crack Civil Service Examination. The Best IAS Coaching in Bangalore will be the one that caters to all the personal interaction needs of the students, and at Legacy IAS Academy Personal Guidance is second to none.
WHAT STUDENTS SAY
Our Students are our true brand ambassadors and here they speak their heart about LIA……
FAQ
Some common and frequently asked questions…