Legacy IAS Academy | Best IAS Academy in Bangalore (LIA) had its inception with the synergies of a group of efficient tutors, which included veteran IAS/IPS/IRS officers, Academics, and extraordinary tutors. Legacy IAS Academy, as the name suggests, is an outcome of some inspiring work in the field of Civil Services tutoring. As an abode of knowledge, LIA today intends to build on the legacy of its successes and continue to help aspirants realize their dreams of becoming a part of the Civil Services community. No doubt, LIA is one of the Best IAS Academies in Bangalore.
DREAM IT, BELIEVE IT, ACHIEVE IT WITH LIA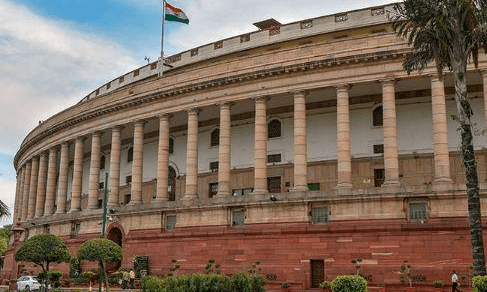 To nurture and channel the present talent to build the bureaucracy for a better, stronger and futuristic India
To ensure quality learning, we at LIA take utmost care to employ teachers with expert domain knowledge. All tutors, with ample experience, endeavor to make the concepts lucid enough for the students.
Mr. Pavan Kant
Chief Mentor
TEACHING EXPERIENCE OF 8 YEARS
Expert faculty for Indian Policy, Public Admin
Ph.D. in Public Policy
Masters in Public Admin
B.E in Aeronautical
50+ UPSC aspirants selected under his personal guidance
Mr. Sagar B A
Chief Mentor
TEACHING EXPERIENCE OF 7 YEARS
Expert faculty for Indian Economy, Ethics & Integrity and Psychology
B.E in Mechanical
Mastered in Psychology
Taught for IIM & Law Entrance
HR Rajappa
Mentor
Former Director
Department of Industries & Commerce

Private Secretary
CM of Karnataka
K Kailashnath
Mentor
Retired IRS
National Highway Authority of India
Member of Personality Development Board (Legacy IAS)
Ashok Sarvi
Mentor
Retired IRS
Director
Tax & Regulatory Services
Member of Personality Development Board (Legacy IAS)
Deepashree Vinay
Mentor
KAS
Asst General Manager
Karnataka Vishwakarma Communities Development Corporation
Ex-Head of Dept Political Science
National College, Basavanagudi
Mr. Gaurav Kumar
Teaching Faculty
TEACHING EXPERIENCE OF 5 YEARS
Expert faculty for Geography for GS & Anthropology Optional
B.E from NIT, Surat
MA in Anthropology
Savya Sachi Choudhary
Guest Faculty
IRS
Deputy Commissioner of Income Tax
Guest Mentor
Mr. Yogesh C K
Teaching Faculty
TEACHING EXPERIENCE OF 4+ YEARS
Expert faculty of Anthropology and Environment
KAS officer
BE in Electronics
Harshini Gopal
Guest Faculty
IRS
Income Tax Department
Guest Mentor and Faculty
Mr. Bharat Sai
Teaching Faculty
MA in Political Science
Expert faculty for Political Science & Governance in GS
B.E in Computer Science
Mr. Hitesh Reddy
Teaching Faculty
TEACHING EXPERIENCE OF 10 YEARS
Expert faculty for History for GS & Sociology Optional
B.E from CMRIT, Bangalore
15+ Successful Candidates under his guidance
Mr. Vijay Kumar
Guest Faculty
TEACHING EXPERIENCE OF 6 YEARS
Faculty for History GS & Optional
Ph.D. in History
B.E in Computer Science
Mr. Ranjeet Kumar
Faculty
Deputy Superintendent of Police
Appeared in UPSC interview thrice
Content Developer & Co-Ordinator
Mr. Suhas M
Faculty
B.E in Electronics
Appeared in UPSC interview twice
Expert in Anthropology Optional
Content Developer
Mr. A Kadir M
Content Developer
TEACHING EXPERIENCE OF 2 YEARS
BE in Mechanical Engineering
Head of HR Dept
Infographics Developer
Mr. Himanshu Tyagi
Faculty
4 Years of Teaching Experience
Appeared in UPSC interview thrice
Expert Faculty for Anthropology & Environment
Expert Guide for Mains Answer Writing
Mr. Devraj
Content Developer
Bachelor of Engineering
Content Developer
Expert in Question Bank Development
Expert Guide in PIB news analysis
Apoorva
Current Affairs Expert
2 Years of Teaching Experience
Appeared in UPSC interview twice
Expert Faculty for Current Affairs Analysis
CA Analysis Video Developer
Question Bank Developer
Mr. Sushanth Kudrethaya
CSAT Faculty
4 Years of CSAT Teaching Experience
Bachelor of Engineering
Expert Faculty for CSAT and CLAT Exam
GK Expert
Mr. Madan Gopal
Administrator & Academic Coordinator
2 Years of Administration Experience
Academic Coordinator for Aspirants
Grievance Redressal Manager - 96069 00004