Contents:
Iraqi MPs vote to expel U.S. troops
219 infants died at two Gujarat civil hospitals in December 2019
Karnataka's Challakere to be ISRO's astronaut training hub
Need transparent UDAN: Air passengers' association
Marble domes of Aurangabad's Bibi Ka Maqbara to get new glow
Stone­ throwing scales a peak in J&K in 2019
Future classroom: How tech is changing the way we learn
Delhi gets its first smog tower to tackle air pollution
Indian scientist's work on nano material paves way for clean energy vehicle
---
IRAQI PARLIAMENT VOTES TO EXPEL U.S. TROOPS
Why in News?
The Iraqi Parliament called on the government to work to end all foreign troop presence in the country as the backlash grew against the killing of top Iranian military General Qassem Soleiman
Details:
A resolution passed by a special session of Parliament said the government should cancel its request for assistance from a U.S.A.­ led coalition. Parliament resolutions, unlike laws, are non­binding.
---
219 INFANTS DIED AT TWO GUJRAT CIVIL HOSPITALS IN DECEMBER 2019
Why in News?
The number of infant deaths at the civil hospitals in Gujarat's Rajkot and Ahmedabad is markedly higher than over 100 deaths reported from the government hospital at Kota in Rajasthan.
Causes of such increase:
This is mainly due to increase in referral patients.
Shortage of medical staff and collapse of primary healthcare services in government hospitals.
According to officials: premature delivery, low birthweight, infection and asphyxiation are the reason of deaths
---
KARNATAKA'S CHLLAKERE TO BE ISRO'S ASTRONAUT TRAINING HUB
Why in News?
India's world­ class facility for training astronauts will be established in three years at Challakere.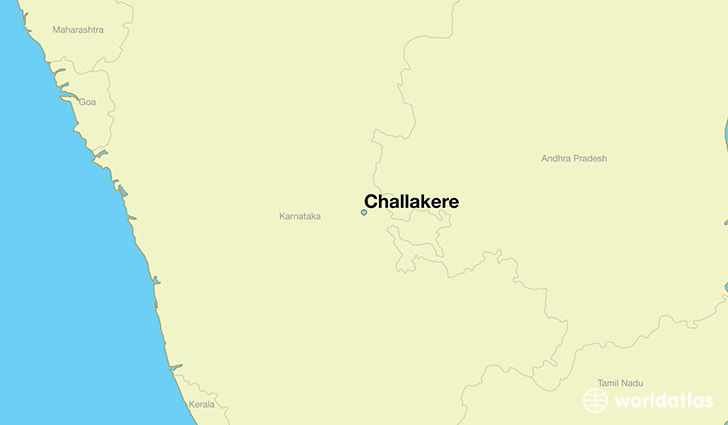 More about the plan
The Indian Space Research Organisation (ISRO) has proposed a ₹ 2,700­ crore master plan to create top infrastructure that will house its young Human Space Flight Centre (HSFC)
Gaganyaan
Gaganyaan is an Indian crewed orbital spacecraft intended to be the formative spacecraft of the Indian Human Spaceflight Programme.
The spacecraft is being designed to carry three people, and a planned upgraded version will be equipped with rendezvous and docking capability.
In its maiden crewed mission, Indian Space Research Organisation' s largely autonomous 3.7-tonne (8,200 lb) capsule will orbit the Earth at 400 km (250 mi) altitude for up to seven days with a two or three-person crew on board.
---
NEED TRANSPARENT UDAN: AIR PASSENGER'S ASSOCIATION
Why in News?
The Air Passengers Association of India (APAI) wants the Regional Connectivity Scheme (RCS) – Ude Desh Ka Aam Nagrik (UDAN) — to be fine tuned and recalibrated
Details:
In his outlook for 2020, APAI president D. Sudhakara Reddy said there was a growing cacophony of claims by airlines about poor bottom lines and other difficulties being faced by them, which are unsubstantiated
There are 449 airports in the country including helipads.
A majority of the unserved and underserved airports are in this category, the APAI president said.
Those with scheduled services, sometimes, see footfalls as few as 7,000
---
MARBLE DOMES OF AURANGABAD'S BIBI KA MAQBARA TO GET NEW GLOW
Why in News?
The marble domes of Bibi Ka Maqbara, the famous 17th century Mughal ­era monument in the city, are set to get a new shine due to scientific conservation.
Details:
The structure, known as the 'Taj of the Deccan' because of its striking resemblance to the Taj Mahal, was commissioned by Emperor Aurangzeb in 1660 in the memory of his wife Dilras Banu Begum.
---
STONE THROWING SCALES A PEAK IN J&K IN 2019
Why in News?
The number of stone ­throwing incidents in Jammu and Kashmir rose in 2019 from the figures recorded in 2017 and 2018, according to data provided by the Union Home Ministry
LOC Violations
3,086 ceasefire violations or firing from Pakistan's side had been reported along the Line of Control (LoC), with the highest of 398 recorded in October 2019
---
FUTURE CLASSROOM: HOW TECHNOLOGY IS CHANGING THE WAY WE LEARN
It's almost 20 years since the new millennium, and the generation that was born then is already in universities. This new generation has spent its teenage days surrounded by technology.
How technology is shaping the education sector, and what the top trends of 2020 are going to be?

Impact of 5G smartphones
Artificial intelligence
Content experience
Workforce reform
Edu-tech and supplier partnerships
Connected classrooms
---
FIRST SMOG TOWER IN DELHI TO TACKLE AIR POLLUTION
The massive 20-feet-tall air-purifier has been installed at South Delhi's Lajpat Nagar market, which sees an average footfall of 15,000 people every day.
The aim is to create a "clean air zone" around the area with an estimated 80% reduction in particulate matter, as per the experts who are involved in the project
The inspiration came from China, which has already experimented with this technology
Smog towers are the devices that can work as large-scale air purifiers, fitted with multiple layers of air filters.
China, also battling air pollution over the past few years, has two smog towers now. One in capital Beijing and the other, dubbed the world's largest, in Xi'an city

---
INDIAN SCIENTIST'S WORK ON NANO MATERIAL PAVES WAY FOR CLEAN ENERGY VEHICLE
The Indian Defence Ministry has awarded a $2 million research project to Ajayan Vinu to develop carbon nitride nano materials for clean energy system requirement in the defence sector.
Building an ultimate clean energy vehicle – one that combines atmospheric carbon dioxide with sunlight and water to produce fuel while leaving no harmful emissions.
Indian scientist based in Australia on nano materials and his discovery of carbon nitrides with unique properties.
It is probably the first time that an Indian defence research requirement has been awarded to an Indian researcher based outside India.
The carbon nitride nano materials discovered since 2005 by Ajayan Vinu – who is also associated with IIT Bombay, the Institute of Chemical Technology Mumbai and IISc Bangalore – has resulted in the production of sodium ion batteries for vehicles at his lab at the University of Newcastle and the prospect of development of an 'ultimate clean energy vehicle' a reality in the next three to four years