Why in news?
India's overall exports (Merchandise and Services combined) in April-June2020-21* are estimated to be USD 101.02 billion, exhibiting a negative growth of (-)25.92 per cent over the same period last year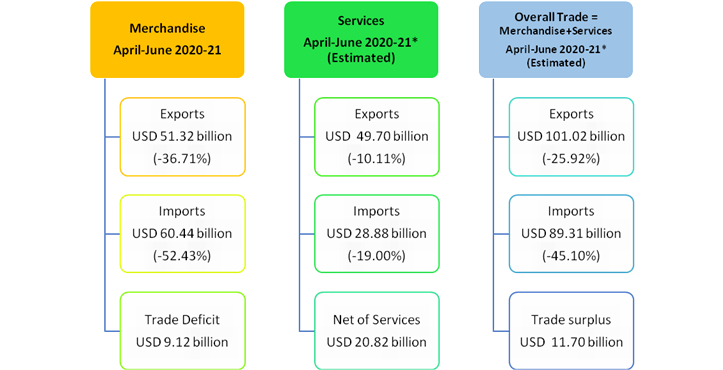 Foreign trade is all about imports and exports. The backbone of any trade between nations is those products and services which are being traded to some other location outside a particular country's borders.
Benefits of International Trade
With the help of modern production techniques, highly advanced transportation systems, transnational corporations, outsourcing of manufacturing and services, and rapid industrialization, the international trade system is growing and spreading very fast.
International trade has flourished over the years due to the many benefits it has offered to different countries across the globe. International trade is the exchange of services, goods, and capital among various countries and regions, without much hindrance
Importance of International Trade
The international trade accounts for a good part of a country's gross domestic product. It is also one of important sources of revenue for a developing country
Enhances the domestic competitiveness
Takes advantage of international trade technology
Expands sales potential of the existing products
Maintains cost competitiveness in the domestic market
Enhances potential for expansion of business
Gains a global market share
Reduces dependence on existing markets
Thank you!