India has produced many number of best IPS officers in India. These IPS officers has maintained India's law and order situation under control. They have contributed in India's development story in various ways like conducting of free and fair election, safety and security of people, helping during any disaster etc.
It's very difficult to pick up the best 10 IPS officers in India. So we are trying to pick up the ten names with due respect to others.
Doval joined the Indian Police Service in 1968 in the Kerala cadre. He was actively involved in anti-insurgency operations in Mizoram and Punjab. Doval was one of three negotiators who negotiated the release of passengers from IC-814 in Kandahar in 1999. Uniquely, he has the experience of being involved in the termination of all 15 hijackings of Indian Airlines aircraft from 1971–1999. In the headquarters, he headed IB's operations wing for over a decade and was founder Chairman of the Multi Agency Centre (MAC), as well as of the Joint Task Force on Intelligence (JTFI).
During the Mizo National Front (MNF) insurgency, Doval won over six of Laldenga's seven commanders. He spent long periods of time incognito with the Mizo National Army in the Arakan in Burma and inside Chinese territory. From Mizoram, Doval went to Sikkim where he played an important role during the merger of the state with India.
He was trained under M. K. Narayanan, the 3rd National Security Advisor of India for a brief period in counterterrorism operations.
In Punjab he was behind the rescue of Romanian diplomat Liviu Radu. He was inside the Golden Temple in Amritsar in 1988 before Operation Black Thunder to collect critical information.
On 30 May 2014, Doval was appointed as India's fifth National Security Advisor. In June 2014, Doval played a crucial role in ensuring the secure return of 46 Indian nurses who were trapped in a hospital in Tikrit, Iraq.
He is widely credited for the doctrinal shift in Indian national security policy in relation to Pakistan. Switching from 'Defensive' to 'Defensive Offensive' as well as the 'Double Squeeze Strategy.' It was speculated that the September 2016 Indian surgical strikes in Pakistan were his brainchild.
---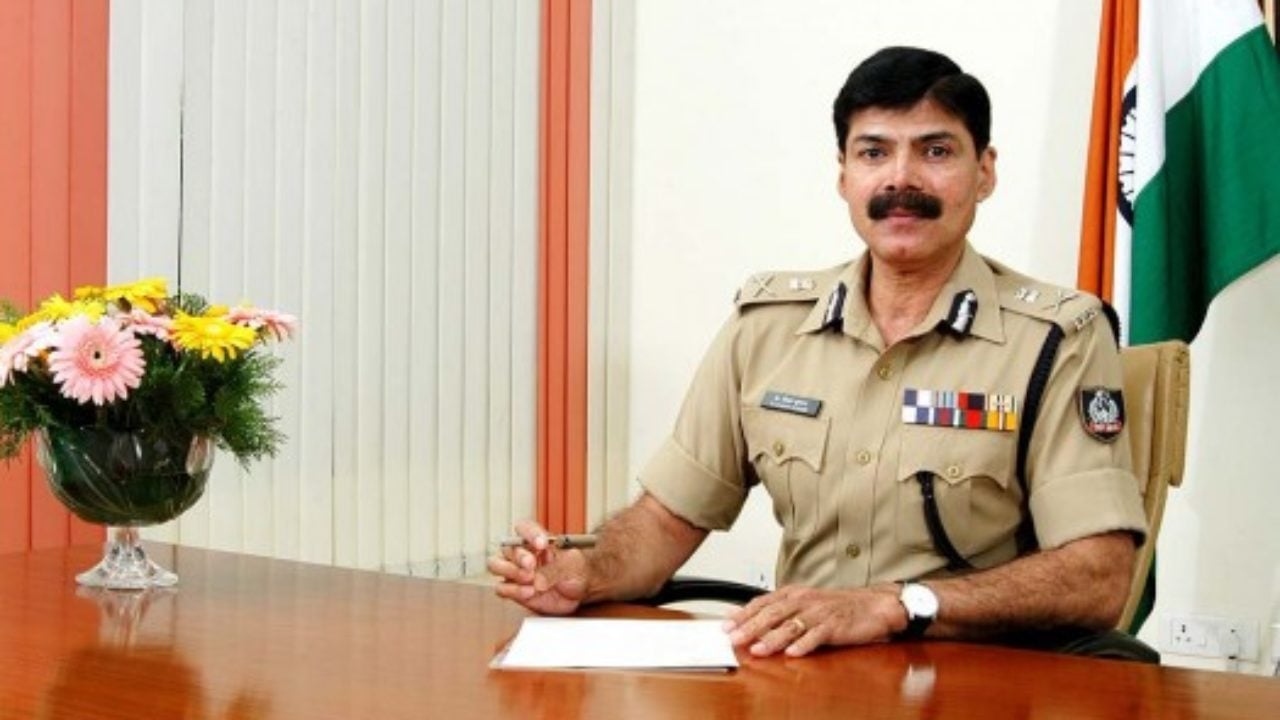 K Vijay Kumar IPS became a household name in 2004 when the Special Task Force led by him killed the dreaded brigand Veerappan in a carefully planned operation. Vijay Kumar has retired from the IPS since then and is currently an Advisor to the Governor of Jammu & Kashmir.
Here are some interesting facts about one of the most sought-after officers in India.
K Vijay Kumar is a 1975 batch IPS officer. He holds extensive experience in Jungle warfare, security detailing and counter-insurgency. He had served in the SPG security details of Rajiv Gandhi, he was moved from Rajiv Gandhi's security team a year before his assassination and was appointed as the head of SPG to protect J Jayalalitha.
He is not new to Jammu and Kashmir. In 1998, he was appointed as IG, operations of BSF in the state.
In 2004, he was appointed to head the Special Task Force 'Operation Cocoon' to hunt down Veerappan. Veerappan was wanted for the killings of almost 184 people, mostly police officers and for almost a decade, he had terrorized 3 state governments and paramilitary forces. He smuggled sandalwood and ivory and even maintained an army of armed bandits.
The state governments of Karnataka and Tamil Nadu were struggling to nab Veerappan for more than a decade. The operations were one of the costliest in the History of India and are believed to have cost more than 1 billion. Soon after K Vijay Kumar's appointment, Veerappan was killed on 18 October 2004.
He was the head of the National Police Academy in Hyderabad. In 2010, he was appointed the Director General of CRPF. He has studied the Naxal and Maoist operations extensively and was appointed by the Ministry of Home Affairs as the senior security advisor in 2012. He was tasked with the revision of India's anti-Naxal policy after 26 CRPF men were martyred in a Maoist attack in Sukma. He had stressed over road constructions and better tactics adaptations by CRPF during extensive operations against Naxals. He is one of the main motivators behind the success of CRPF in recent times against Naxals in Bastar region.
K Vijay Kumar is a sharpshooter and fitness enthusiast. He is also a voracious reader.
During his two years as the Police Commissioner of Chennai in 2001-2003, Chennai saw many encounters where many of the city's mafia dons were gunned down. When criticised by human rights activists, his reply was, " Policemen do not carry guns as ornaments".
K Vijay Kumar is the author of the book 'Veerappan, Chasing the Brigand'.
---
3. Sanjukta Parashar
Sanjukta Parashar is an IPS officer from the 2006 batch. She completed her graduation in Political Science from the Indraprastha College for Women in New Delhi and later went to the Jawaharlal Nehru University for her Masters, M. Phil and PhD in International Relations. She secured all India rank 85 in her UPSC examination.
Parashar was first posted as the Assistant Commandant of Makum in 2008. She was soon given the responsibility of controlling the clashes between Bodo and illegal Bangladeshi militants.
A rare woman IPS officer from Assam, Sanjukta Parashar is one tough cop. Known as the Iron Lady of Assam, this officer has taken down 16 Bodo militants and arrested over five dozen insurgents in just 15 months while leading the counter-insurgency movement in Assam's treacherous terrains.
In 2017, Sanjukta was in news for heading the National Investigation Agency (NIA) investigation into the March 7 blast in the Bhopal-Ujjain passenger train that lead to ten people getting injured. She was also awarded by the Delhi Commission for Woman (DCW) for her immense contribution in the field of woman empowerment.
---
4. Kiran Bedi
Kiran Bedi is a retired Indian Police Service officer and social activist who is the current Lieutenant Governor of Puducherry. She is the first woman to join the Indian Police Service (IPS) in 1972. She remained in service for 35 years before taking voluntary retirement in 2007 as Director General, Bureau of Police Research and Development.
One of the most remarkable work came when she was posted to the Delhi Prisons as Inspector General (IG). She introduced several reforms at Tihar Jail, which gained worldwide acclaim and won her the Ramon Magsaysay Award in 1994.
Meanwhile, in 2003, Bedi became the first Indian woman to be appointed as a Police Advisor to Secretary-General of the United Nations, in the Department of Peace Keeping Operations. She resigned in 2007, to focus on social activism and writing. She has written several books and runs the India Vision Foundation.
Currently She is serving as LG of Union Territory of Puducherry.
---
5. Shivdeep Lande
Shivdeep Waman Lande is an IPS Officer of 2006 Batch. Earlier, he served as the S.P. in Araria, Purnia and Munger districts of Bihar. He also served as the S.P. of Patna (Central Region), where he was quite popular. He arrested many criminals, ranging from fake cosmetic sellers to medicine mafia. Lande became a hero among young girls of the cities, as he took strict action against eve-teasers. As per reports, he donates 60% of his salary to a social organization which arranges marriage for poor girls and hostels for poor students. He took strict action against eve-teasers and became a hero among young girls of the cities.
In just 10 months as an SP, he not only curbed medicine mafia, illegal wine shops but also imposed strict traffic laws and won the hearts of many with his devotion and selfless service.
---
7. Roopa Moudgil
D Roopa Moudgil is the first lady Kannadiga IPS officer currently working as Inspector General of Police in Bengaluru. She got All-India rank 43 in UPSC in the year 2000 and opted for IPS.
As DIG Prisons in July 2017 she exposed corruption in Bengaluru prison and special privileges given to AIADMK leader Sasikala in Bengaluru prison. Independent inquiry committee, that inquired into it further vindicated her stand.
A case has been registered in Anti-Corruption Bureau(ACB) based on her report. She is the recipient of the prestigious "President's Police Medal for Meritorious Service". She was selected by Israel Foreign Ministry to be part of "Discover Israel delegation" to promote ties between the two countries. Her TEDx speech "Why Bureaucrats Hesitate To Act" has a record views.
---
8. M Mahendra Reddy
M. Mahendar Reddy (3 December 1962) is an Indian police service officer (1986-batch) and who is the current Director general of police Head of Police Force (HOPF) of Telangana. He previously served as the first Police commissioner of Hyderabad after the formation of Telangana.
After becoming Police Commissioner, Mahender Reddy had focused on installing surveillance cameras covering every nook and corner of the city. Footage from these cameras has on multiple occasions enabled the City police in cracking several cases within no time.
The concepts of SHE Teams and Bharosa Centre too were introduced during his stint.
---
9. A.S Dulat
Mr A S Dulat is a former special director of the Intelligence Bureau and former chief of the Research and Analysis Wing (RAW). He served as the head of the Research and Analysis Wing from 1999 to 2000. After retirement, he was appointed as advisor on Kashmir in the Prime Minister's Office and served there from January 2001 to May 2004. His book, Kashmir: The Vajpayee Years, was published in 2015.
---
10. Julio Ribeiro
Julio Francis Ribeiro is a retired Indian police officer and civil servant. He held increasingly responsible positions during his career, and led the Punjab Police during part of the Punjab insurgency periods. In 1987, he was awarded the Padma Bhushan, India's third highest civilian award for his services. Since retirement, he has served on corporate boards of directors and performed social work.
Ribeiro titled his autobiography Bullet for Bullet: My Life as a Police Officer.
---
There are many others IPS officers who can be added in this list. We will write about their contribution in some other blog.
---
Read useful article: